Polycore Shutters Outperform Many Other Window Covering Options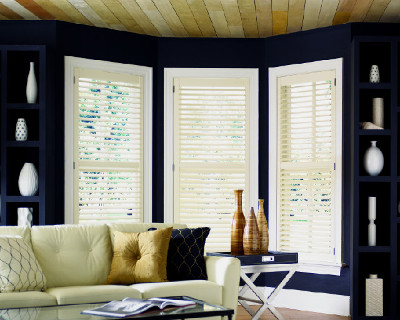 If you've been trying to decide between the type of material you want for your Lafayette window coverings, consider the polycore shutter. Suitable for commercial or residential properties, the polycore shutters from Lafayette Shutters, Blinds and Shades offer you unmatched durability and longevity.
Resistant to moisture and fire retardant, polycore shutters are the only purely synthetic shutter that's manufactured with a solid aluminum core to give it the stability you'll love. When it comes to polycore shutters, choose them from your favorite Lafayette Shutter Company -Lafayette Shutters, Blinds and More! You'll get the best shopping experience and have the most options in affordability in the area!
Polycore Shutters, The Easy To Care For Window Covering
Since Lafayette polycore shutters are made from synthetic materials, there couldn't be anything easier to care for. You never have to worry about resealing them or making sure they're moisture protected because they're completely moisture resistant through and through.
Aluminum Reinforced Center Give Polycore Shutters The Advantage
Polycore shutters offer you advantages that can't be matched. Today's technologies have allowed manufacturers to create an inner core made of solid aluminum, making them tough yet flexible. Easy to clean, moisture and fire retardant, and very affordable, these quality window coverings are also extremely energy efficient just because of the materials used. In fact, they are guaranteed not to warp, crack, or split like normal wood shutters can. Plus, polycore shutters offer you privacy options from a fully opened view to a shut off, private area.
Should I Choose Polycore Or Real Wood Shutters?
That depends on you. If you're looking for an affordable option in window covering that can literally last the lifetime of your home, then polycore is for you. These shutters look just like real wood yet offer you more in the way of energy loss protection. Simply by design, you'll have energy efficient window coverings that are beautiful and elegant for your windows when you go with polycore shutters from what we hope will soon become your favorite Lafayette shutter company -Lafayette Shutters, Blinds and More!
Professional Design and Installation For Your Polycore Shutters
No matter the design of your home or the style you are going for, the polycore shutters bring in a beautiful traditional feel to your office space or home. With design styles that match your current decor, you can find something just right for the windows you need to cover.
Polycore Shutters Custom Fitting And Custom Ordering
If you have some odd shaped windows or glass areas that you want to fit with our polycore shutters, we have you covered. We can custom order to fit your new polycore shutters and our installation team will give you great workmanship on the installation. Just give us a call and let us know what you're looking for!
Recent Articles
How to Pick Your Shutter Company

What to Look for When Selecting Your Shutter Experts If you're in the market for top-quality shutters for your Lafayette home or business, you need to be sure to pick the best shutter company for your needs. And to be sure you're getting a top-quality company, just ask yourself some basic but helpful questions to…

Read More

Shutters & Blinds - The Latest Trends in Lafayette, LA

If you are curious about what some of the latest trends are for shutters and blinds, there are some things you should know before including them in your Lafayette home. For one thing, it is not always the best idea to get caught up in style trends when it comes to decisions you make about…

Read More

If you are looking for a Polycore Shutters specialist in Lafayette then please call Lafayette Shutters, Blinds and More at 337-321-1992 or complete our online request form.