WINDOW BLINDS  PROFESSIONALS IN River Ranch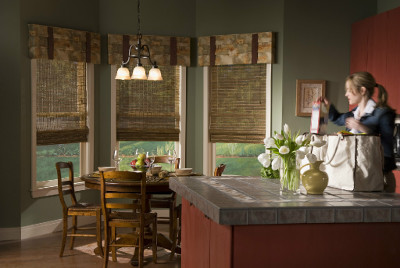 When you're hunting around to find the best blinds, shutters, and other window coverings, there's no better company to call on that Lafayette Shutters, Blinds and More.  You'll discover many beautiful options in River Ranch window blinds styles that are unique and suited for your home.
Choosing window blinds and shutters can be hard when you're not standing in the room you're planning to purchase window coverings for.  It's difficult to shop for them in a store because you don't have the true colors and style of the home right in front of you.
While you can always rely on your memory of what your room looks like, there's nothing better than to have a sample of the materials to hold up next to your walls and furnishings to ensure you chose correctly the first time.
River Ranch Shutters
Shutters are stationary and are attached to the side of the framing via hinges.  When you take a look at our Lafayette shutters, you'll find them available in an array of options in materials from real hardwood to aluminum to composites.
Quality shutters are long lasting and serve your home well for many years.  Composites are wonderful because they can resemble the look of the real material, are sturdy, but significantly less expensive.  Shutters come with a built-in center rod that is attached to the slats which pivots to open or close the slats.
River Ranch Wood Blinds
When you're thinking about blinds, consider the Matchstick Blinds that are woven of a natural component like bamboo or another grass.  Wonderfully organic, the Matchstick Blinds bring you close to nature every time you enter the room.  Real wooden blinds in River Ranch bring a sense of warmth and old world appeal to your home.
Even modern homes can sport our beautiful wood blinds when your window is styled right.  Options in stains and painted finishes offer you the ability to match any decorative style.  Shutters generally have a cord to control the operation of the slats.
Options In Shades for River Ranch Homes
Shades are attached to the top of the window frame and are drawn open or closed via a cord or spring loaded mechanism.  When closed, they lie flat, but when opened up they either roll up or fold up.
Shades probably offer you the most options in patterns and colors because they can be made of virtually any material.  Plus, this type of window covering can completely black out the light in your room, which makes them great for bedrooms.  No matter the type of window covering you're looking for, enjoy a free estimate from our River Ranch Shutter Company!
We Can Take Care Of A Wide Variety Of Services in River Ranch Including:
If you are looking for quality Shutter Company in River Ranch, please call Lafayette Shutters, Blinds and More at 337-321-1992 for your free design consultation or complete our online request form.