Broussard SHADE AND WINDOW BLINDS PROFESSIONALS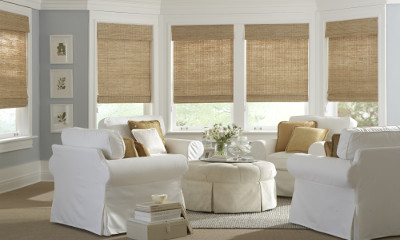 There's just no better way to cover your windows than with Lafayette Shutters, Blinds and More!  You get quality materials, a great shopping experience, expert design and installations, and the perfect Broussard window blinds while not even having to leave the comfort of your home.
Plus, with our designer there, you'll have plenty of opportunity to glean some great advice and get help along the way.  Your windows will be expertly measured as well, so there's no opportunity for error or ordering the wrong size.
That's why you'll love choosing our Broussard Shutter Company for your favorite window treatment company.  We bring our design showroom to you, so you have your materials right in front of you when these important decisions are made.  You'll be able to compare and match many options with your existing decor and home's style.
Broussard Shutters
The wonderful thing about our shutters for the best option in window coverings is they allow you to bring in some natural light with simple operation.  Instead of blocking out all your view with curtains or shades, the shutters can be fully or any degree of partially open.  Whether you choose vertical slats or horizontal slats, it's easy to let in as much light as you want.  For privacy, simply close the slats.
Broussard Wood Blinds
Real wood blinds in Broussard give your home a sense of comfort and style that many believe just can't be matched.  With the ability to be stained or treated to go well with any type of decor, real wood brings in old world charm and comfortable style, but if dressed right can be equally suitable for many more modern designs.
Long lasting and natural, keep your wood blinds well sealed and you'll have no problem with moisture or longevity.  And painted styles are always available if you like to start off that way.  Otherwise, all wood blinds can be painted at any time.
Options In Shades for Broussard Homes
Shades open and close by the pulling of a cord and are rolled up by a spring loaded system.  When left shut, they are flat but once they are opened, the roll up or the layers of material fold as they are raised.
Roller shades, cellular shades, or Roman shades are some options to choose from.  When you choose Lafayette Shutters, Blinds and More, your options will come in material, texture, and color choices.  As the most versatile among shutters and blinds, shades can take your room from completely dark to wide open with a pull on a cord or touch of a button.
We Can Take Care Of A Wide Variety Of Services in Broussard Including:
If you are looking for quality Shutter Company in Broussard, please call Lafayette Shutters, Blinds and More at 337-321-1992 for your free design consultation or complete our online request form.