QUALITY SHUTTER COMPANY FOR YOUR North Lafayette HOME OR BUSINESS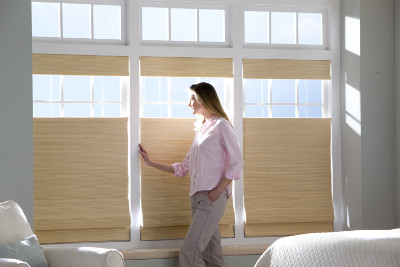 If you live in North Lafayette and are looking for window coverings for your home, you'll find great options at Lafayette Shutters, Blinds and More in blinds, shutters, shades, and drapery to dress your beautiful home. Plus, you'll have a unique and wonderful shopping experience because we bring your samples and design expert to you!
Whether you have bare windows now or you're wanting to replace your window coverings, or even fix them up with a little more bling, we have what you're looking for in North Lafayette. From North Lafayette window blinds to light control and other energy efficient options, we can bring out the beauty of your home with the right option and style.
North Lafayette Shutters
Available in an array of options and materials, our North Lafayette shutters come in materials from real hardwoods to composites that mimic the look of wood. Faux wood options give you great durability and longevity and are nearly impervious to moisture. Slats are generally in wide widths and can be horizontal or vertical. Colors and shades can vary.
When you're hunting for quality window coverings, you want our North Lafayette options. Shutters are hung on hinges and open and close to the side. While some are two panel, some can be four or more depending on the size of your window. Shutters offer you elegance and comfort at the same time, bringing you options to match the decorative style of your home.
North Lafayette Wood Blinds
Opting for blinds for your North Lafayette home's windows means you'll have an array of choices you'll almost be surprised with. No matter the finish or shade or colors you choose, real wood can be made of many hardwoods that are durable and long lasting and do well against moisture conditions. Properly sealed, real wood blinds last for what seems like forever with only mechanical problems causing them to need replacement.
Options In Shades for North Lafayette Homes
Whether you want to block out all the light with our blackout shades or you're wanting some protection for your furnishings from the sun, shades are the way to go. They also give you much more privacy in that they completely shut out the visibility of the window whenever you want them to. Shades are hung from the tops of your window frames and roll up to close.
They are on a spring loaded system which make them easy to operate. Any option in shades are perfect for areas of your home where you need the most privacy, like the bedrooms or bathrooms. No matter your choices in window coverings, our experts at our North Lafayette Shutter Company are here to bring you the best shutters and blinds in North Lafayette!
We Can Take Care Of A Wide Variety Of Services in North Lafayette Including:
If you are looking for quality Shutter Company in North Lafayette, please call Lafayette Shutters, Blinds and More at 337-321-1992 for your free design consultation or complete our online request form.