Quality Services From Lafayette Shutter Company
You'll have nothing but quality right from the start from
Lafayette Shutters, Blinds and More
. We begin by bringing samples to your home while you consult with our design expert on the options you'll want. There's no greater way to go shopping, when you don't have to leave your home. We custom order for your home or business so you're fitted with the exact right window coverings of your choice. Our expert installation team handles your window dressings installations, doing quality work at every turn. With our 
Lafayette Shutter Company
, you never have to worry about quality or how you'll be treated. We take our customers very seriously and do everything we can to accommodate them. We know you love your home and want the best for it. Let's find something gorgeous to go with your already beautiful home!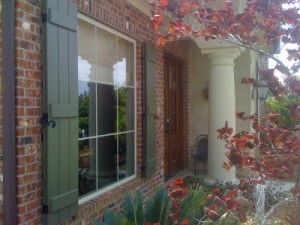 Shutters look great in any home or business, and are a favorite among many.  The shutter is a fixed window covering that opens to the side and consists of panels with slats that can also open and shut so you have control over the amount of light you let in.  The old plantation shutters are what comes to mind, but today's options offer new styles as well.
Read More
---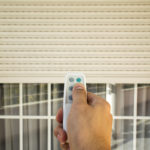 There's no better way to dress your home exterior and protect against storms and high winds than with quality made exterior shutters. Whether you have a home of office space in Lafayette, exterior shutters add value, function, and beauty to your windows.
Read More
---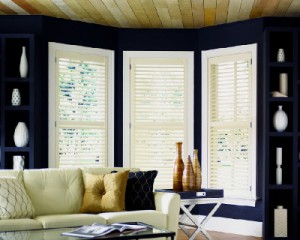 As the only solid synthetic shutter in the world, the polycore shutters are fitted with an inner core made of aluminum.  These shutters are high quality shutters and shouldn't be confused with cheaper vinyl.  The polycore shutter boasts traditional craftsmanship so they are available in styles like the real hardwoods.
Read More
---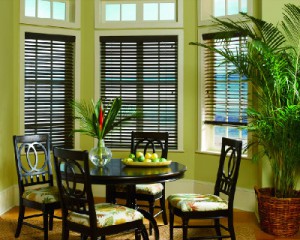 Real wood blinds are the beautiful wooden blinds you've seen on plantation homes.  They glow with the warmth and charm of amber and come in options in stains and colors.  With wider width slats, real wood blinds give you a sense of comfort and well being in your home, bringing in thoughts of far away places and adventure at the same time.
Read More
---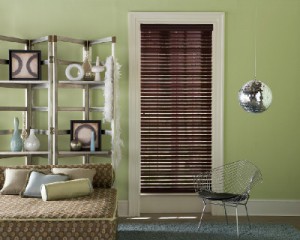 Faux wood blinds of today look incredibly similar to real wood, and it's very difficult to tell them apart.  Mimicking the look of real hardwoods, faux wood blinds are a perfect window treatment when you're looking for a less expensive option.  Many are practically impervious to moisture, so durability and longevity are a huge plus.
Read More
---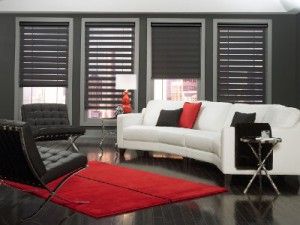 Our Lafayette shutter company offers window shades in options for complete blackout of sunlight or blocking out just the hot, harmful UV rays that cause furnishings and flooring to fade and dry out.  They also offer you much privacy when and where you want it.  Great for bedrooms, the shades open either by rolling or folding up and can be easily controlled.
Read More
---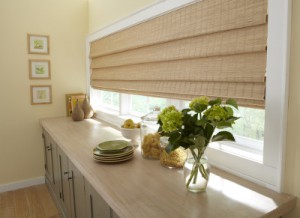 For a beautiful, earthy feel to your decor, bring in comfort and warmth with quality woven wood shades for your windows.  Woven wood has an earthy texture and comes in several varieties and styles.  Whether your decorative style is modern, eclectic, beach themed or hunting lodge style, the right woven wood shades will look wonderful! 
Read More
---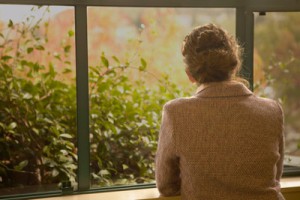 There's nothing like the window films you can get today to tint your windows.  Extreme changes have been made in technologies where today you can even get great films in decorative patterns that still offer you much in energy savings for the window they are applied to.  Top grade options give you up to 99.9% UV harmful sun ray blockage!  Security films control glass failure preventing smash and grab type crimes.  They also reduce damage from storms and impacts, protecting from shattering glass.
Read More
---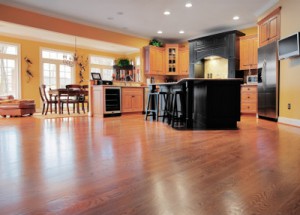 Lafayette Shutters, Blinds and More also offers professional hardwood floor installations for commercial or residential customers.  We are certified and dependable contractors who are experienced and trained at quality flooring installations.  Our designers can meet with you to determine your flooring needs and offer you many beautiful solutions in quality hardwood flooring.  Fast becoming a favorite, check out new bamboo or cork flooring for your hardwood options.
Read More
---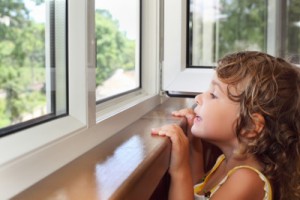 One thing that may be of a concern to many customers is cleaning your window shutters or blinds.  We offer full service window and blind cleaning so you don't have to worry.  We have several options for you, so just give us a call at the number below to learn more about our window blind cleaning service and rest assured, your window shutters and blinds will be in the best of hands! 
Read More
---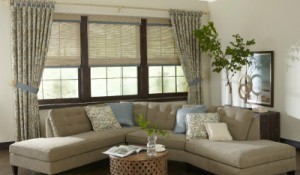 The softer side of life lives within our beautiful draperies and curtains. Fabrics come in so many options you'll have trouble choosing just the right drape or curtain for your home or business. But never fear, our design consultants will help you choose just the right soft covering for your windows! Whether you're wanting thermal backed drapes, valances, or curtains from sheer to full coverage, we have what you need for your home or office space!
Read More
If you are looking for a Lafayette shutter company, please call Lafayette Shutters, Blinds & More at 337-321-1992 or fill out our online request form.