4 Benefits Of Custom Wood Shutters For The Exterior Of Your Home
---
---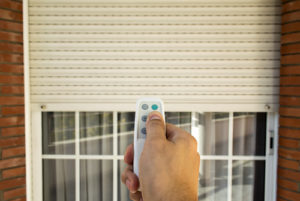 When it comes to high quality exterior shutters for your home, it's tough to find much better than a brand new set of custom wood shutters. Natural wood is a highly sought after material for a number of different surfaces and fixtures around your home, and it is no different when it comes to your exterior shutters. This is because there are generally a number of excellent benefits that natural wood can bring to your home, and shutters are no exception to the rule. Sometimes these benefits can be more subtle, and sometimes they aren't as subtle. To help highlight some of these benefits, our team of professionals here at Lafayette Shutters, Blinds, and More have taken the time to put together this short list detailing just a few of the ways that custom wood shutters can enhance the exterior of your home.
Improve Your Home's Aesthetic Appeal
If there is one thing to be said about natural wood, it's that it looks great almost anywhere you put it. Natural wood provides you with a warmth and visual appeal that you just don't get from many other materials. Custom wood shutters can provide the exterior of your home with a warm and inviting appearance that you won't get with other materials, or if the areas around your windows are left bare. If you are looking for that extra little touch to bring the visual appeal of your home to the next level, custom wood shutters might be exactly what you've been searching for.
Wooden Shutters Offer Excellent Protection
One of the other excellent benefits to wooden shutters on the exterior of your home is that they provide you with a sturdy barrier against the elements and add a good layer of protection to your windows if they are of the functional variety. Natural wood is a fairly durable material, and depending on what type of wood you go with, can be every bit as durable, if not more so, than other materials like vinyl of faux wood. Having a solution in place to protect your home's windows in the event of a particularly severe storm is an excellent asset to your home overall.
Control The Amount Of Sunlight & The Privacy Of Your Home
If you have functional wooden shutters on the exterior of your home, they can provide you with a great deal of additional utility beyond just making your home look great and protecting your windows. Wooden shutters are also great at limiting the amount of sunlight that is allowed into your home and for making sure that anyone on the outside of your home has a difficult time of trying to peek inside. This makes them an ideal solution for homeowners who like to keep their inside blinds and curtains open, but would still like to keep the inside of their home at a more comfortable level of brightness.
Low Maintenance
One of the other great aspects of custom wooden shutters is the lack of maintenance that they require to keep them in good working order. In order to keep them looking their best, all you have to do is make sure to give them a light washing from time to time with soap and water, and that should be most of what you need to do to keep them clean and looking great. Simply hosing them off once a week or so is often good enough to keep them looking good.
If you are looking for a professional shutter company in the Lafayette area, give us a call today at 337-321-1992 or fill out our online request form.