How to Pick Your Shutter Company
---
---
What to Look for When Selecting Your Shutter Experts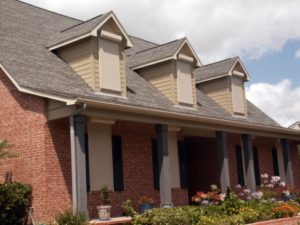 If you're in the market for top-quality shutters for your Lafayette home or business, you need to be sure to pick the best shutter company for your needs. And to be sure you're getting a top-quality company, just ask yourself some basic but helpful questions to see if they offer the services you need:
What Kind of Products Do They Offer?
This is a big one: What kinds of window coverings do they offer? You might be in the market for shutters, draperies, blinds — and what kind of material? Wood, faux wood, plastic? What colors? When picking the window covering company for you, be sure it carries the products you need to get your home or business looking its best.
Can They Custom Make Shutters for You?
Of course, all the stock in the world might not have that one perfect window covering for you: one that's the right size, shape, color, the works. For that, you might need to get something custom made, and that's another consideration you need to take when searching for your window-covering expert.
How Long Have They Been in Business?
This is a question you should consider when picking any company. While experience isn't necessarily required for a company to provide high-quality service, it does tell you off the bat that you can expect high-quality. So, if you want to know you're getting the best shutter service around, look for a company that's been around for a number of years.
Do They Offer Other Services?
If you're looking to update your window covering, chances are you might be thinking of improving something else within your home — your flooring maybe. And wouldn't it be nice if you could rely on one company to handle multiple home-improvement projects for you? It certainly would, so you should check to see if your window-covering pro offers other services.
If you are looking for a Shutter Company in Lafayette, then please call Lafayette Shutters, Blinds and More at 337-321-1992 or complete our online request form.