Shutters & Blinds – The Latest Trends in Lafayette, LA
---
---
If you are curious about what some of the latest trends are for shutters and blinds, there are some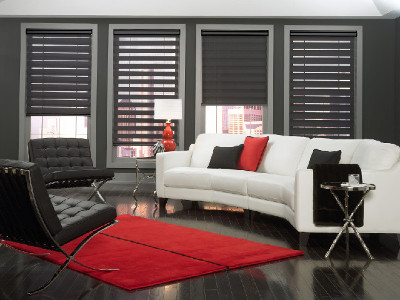 things you should know before including them in your Lafayette home. For one thing, it is not always the best idea to get caught up in style trends when it comes to decisions you make about your home – unless it is something that is easy to change like accent pieces. Otherwise, you could end up stuck with something you don't like after about a month and have to either live with it or pay a great deal to make changes.
That being said, there are some benefits to going with trends. For one thing, you never know when a trend may stick around and become the next new industry standard – so why not be on the cutting edge? For another thing, it almost guarantees you that your window treatment choices will leave you with a unique look, one that won't be found on every other home in the neighborhood. Also keep in mind though, before making bold color choices, make sure your HOA will allow bold colors or that you are not part of the historical registry which usually has strict guidelines about window coverings.
What's Hot Right Now
One of the current trends right now are bold hues or "wow colors" like red, yellow and even vibrant green. As long as you can match this type of color to the colors you already have as part of your interior design aesthetics, why not give it a try? Of course if bright colors are not your thing you could opt for the trend of going to wooden Venetian blinds with cotton tapes. The appeal is a soft and natural look, quite the opposite of bold and vibrant colors.
If you happen to have dark floorboards, you may enjoy the fashionable trend of pairing it with high gloss shutters – especially in black or dark wenge. Also, many homeowners are opting to make a bold window treatment statement with much bigger louvers. The overall best way to understand trends and help make the right decision about your window coverings is to work with a reputable team of experts in order to get the results that you want.
Best in Expertise
Set yourself up for success by choosing the right company to work with. For the best in Lafayette, LA shutters and blinds, that name just happens to be Lafayette Shutters, Blinds & More. Let us show you what a difference you will see by only working with a team that cares about providing you with the best in workmanship and customer care. Give us a call today to get started.
If you are looking for an expert Shutter Company then please call Lafayette Shutters, Blinds and More at 337-321-1992 or complete our online request form.