Best Types of Window Treatments Options for Warmer Climates
---
---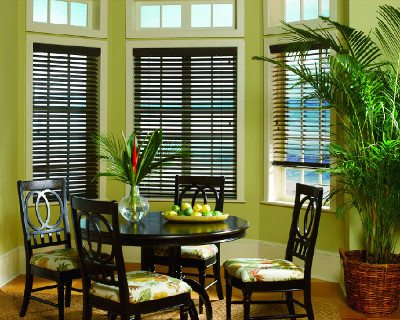 While we may not get the year-round warm weather most of the Sunshine State gets, Lafayette does fall into the South and, therefore, is considered a warmer climate. Believe it or not, there are factors to consider when choosing your window treatments, based on the local weather.
Sure, your window dressing is in place to add depth to your interior design and enhance the visual aesthetics of both the inside and outside of your home, but there is more to it than that. In fact, just the right window coverings can make your household more energy-efficient, lowering your utility costs and making your home greener.
Get the Best of the South
Just like colder climates, there are choices for window treatments that are best suited for our sunny and warmer weather. Some examples of popular window covering choices here are:
Solar Shades – This is an ideal way to let the natural light in without all the harsh UV rays. Homeowners in the South tend to love natural light. And what's not to love it makes the interior look amazing and creates a soft, warm glow. However, what you don't want is all that sunlight fading or damaging your flooring or furnishings.
Sheer Shades – You get the same natural light filtering in but with a little more diffusion. Sheer shades can also offer just a little more privacy. However, for anyone concerned with privacy, you will need something that is not sheer, which means sacrificing the natural light in the process.
Blinds – So, if privacy and light control are both priorities, blinds are ideal. They are not as bulky as shutters but offer slat control which enables better light and privacy control. For the maximum flexibility of light and privacy, however, nothing surpasses shutters. Blinds still offer window insulation but just enough for Louisiana heat and cold.

To get started, give Lafayette Shutters, Blinds & More a call!
If you are looking for a shutter company Company in the Lafayette area, please call Lafayette Shutters, Blinds & More at 337-321-1992 or fill out our online request form.