Premium Window Films For Your Lafayette Area Home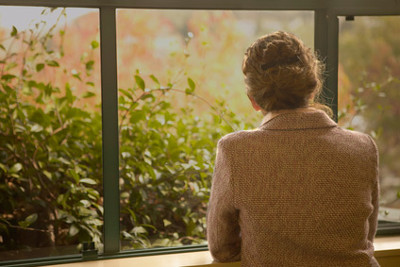 When you choose Lafayette Shutters, Blinds and More, you get premium Window films and expert installations for your Lafayette area home or business. They are the perfect solution for adding privacy, energy savings, and glare control for your windows and glass surfaces. From malls to homes, to commercial office buildings, and retail storefronts, you'll enjoy many benefits from Lafayette Shutters, Blinds & More's premium window films.
Many of the nation's best architects, designers and engineers have chosen Vista™ Window Film for use on some of the highest profile homes, hotels, offices, and museums. Here's why…
Premium Products
Vista Window Films in Lafayette save energy, cut glare, reduce excessive heat gain and provide the highest level of ultraviolet protection available. Their appearance, optical clarity, and advanced technology are second to none. Vista Window Film is backed by the most comprehensive warranty in the industry. (Some restrictions and limitations apply. Please see an authorized Vista Window Film dealer for details.)
Premium Support
A nationwide network of exclusive Vista dealers has been carefully selected, trained and certified. Each Vista dealer stands ready to offer you expert consultation, installation, and service throughout the life of your film. As the area's premium window film experts, you'll want Lafayette Shutters, Blinds and More because we deliver quality at every turn.
Premium Performance
You can be confident that your window film application project will benefit from the same quality and performance enjoyed by thousands of other high-profile buildings and homes across North America, from custom luxury homes to first-class hotels and historic structures.
Commercial Window Film
Window films are perfect for homes, commercial office buildings, retail storefronts, restaurants and more , all benefiting from our Lafayette Shutter Company's vast installation experience. We are certified and fully experienced to install quality films for residential or commercial applications in and around Lafayette, La.
"Energy costs represent 30% of a typical building's annual budget and is the single largest operating cost." -BOMA-Kingsley Quarterly/US EPA Energy Star
Premium Window Glazing Solutions
For modernization and retrofit projects alike, Vista™ Window Film is one of the most effective and economical methods of controlling energy costs and increasing comfort.
A smart alternative to window replacement, your choice in Vista Window Film gives you premium, high -performance solutions for all types windows and glass for your commercial home or business.
With an average payback of less than 3 years, Vista Window Film controls overall operating costs, balances building temperatures, and reduces load on HVAC system which prolongs HVAC life.
Vista window film is the choice of building owners, architects, and facility managers throughout North America.
Residential Window Film
Window films are perfect for homes, commercial office buildings, retail storefronts, , all benefiting from Lafayette Shutters, Blinds & More's vast installation experience. We are certified and deliver quality film installations on time & on budget in and around Lafayette, LA.
Premium Views, Premium Protection
While natural sunlight offers plenty of positives for your home, there is a downside to letting the light shine in. You'll experience increased energy costs, excessive heat, glare, and the fading of interior furnishings.
By eliminating or reducing these negative effects, Vista™ Window Film allows you to keep your beautiful view from your windows while enjoying many benefits both in privacy and energy control, transforming the comfort and efficiency of your home.
Clear Savings
While damaged or deteriorating windows simply have to be replaced, Vista Window Film provides an affordable alternative to replacement when your goal is to improve energy efficiency. In fact, the cost for quick, professional installation is about one-tenth the cost of replacement windows!
Clear Protection
If you've remodeled, redecorated, or otherwise updated your home, your new carpet and the finishes on your new cabinets, furniture, and hardwood floors can all be damaged by the sun. Direct sunlight fades furnishings and flooring, and dries out woodwork. Vista Window Film will help protect all these surfaces, prolonging their beauty by screening out up to 99.9% of the UV rays that cause fading.
Let us show you why our premium Vista Window Films are the choice of home owners throughout North America!
Recent Articles
3 Excellent Benefits Of Natural Wood Blinds

If you are one of the many homeowners out there who are in search of the perfect new window treatments for your home, you certainly have a wide array of different options that you are going to want to consider. With so many different options out there to choose from, it is easy to get…

Read More

Making Roman Shades Work For You

It's true that your window treatments perform a function. In fact, they have several important jobs such as providing privacy, filtering natural light, and even protecting your floors and furnishings from UV rays. That doesn't mean you can't also end up with something that enhances the visual aesthetics. For many homeowners concerned with look and…

Read More

If you are looking for a Window Film specialist in Lafayette then please call Lafayette Shutters, Blinds and More at 337-321-1992 or complete our online request form.