Quality Made Lafayette Exterior Shutters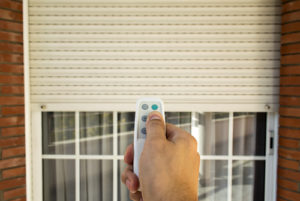 There's no better way to dress your home exterior and protect against storms and high winds than with quality made exterior shutters. Whether you have a home of office space in Lafayette, exterior shutters add value, function, and beauty to your windows.
You can find the best options at Lafayette Shutters, Blinds & More. As a Lafayette Shutter Company for the last 25 years, our experts have made custom exterior shutters for homes all across major portions of Southern Georgia. Each shutter is hand-crafted and built to specifications in size, type, and design.
This is a wonderful way to fit your home or office windows with quality exterior shutters at a great price. All components come directly to you after being milled at our manufacturing facility. You'll enjoy expert measurement and installation from our professionals.
Give us a call today. We would love to bring some samples to your location and provide you with a no-obligation estimate. You'll have a personalized design consultation from our highly skilled Lafayette shutter expert. Whether you want exterior shutters in standard styles or something special, call and tell us what you're looking for!
Exterior Shutters Standard & Custom Made & Built To Specification
Custom Faux Wood Exterior Shutters
Exterior Wood Shutters In Cedar, Spanish Cedar, Mahogany, Redwood
Complete Line Of Shutter Hardware In Stainless Steel, Cast Aluminum, Cast Iron, & Steel
Custom Design Options – Rail Placement, Rail Modification, Louver Angle, Arched Tops, etc.
Our standard exterior shutter styles include Board & Batten, Raised Panel, Louvered, and Bahama. Each is custom made to fit. If standard style isn't for you, they can also be built to match existing shutters or to maintain the architectural style of the exterior.
Lafayette Board And Batten Exterior Shutters
Board and batten style exterior shutters are made with individual boards that run vertically. Two or three horizontal rails hold them together. The horizontal boards are known as battens. This style is traditionally chosen for Tudor style homes to add visual charm. In the past, they were commonly paired with window flower boxes.
Lafayette Raised Panel Exterior Shutters
Raised panel exterior shutter styles are solid panels that resemble the panels on a decorative door. Since they consist of a solid panel, they are one of the most protective exterior shutter styles. One style option in the raised panel design has a hidden solid panel underneath with vertical slats over the top so they appear slatted.
Lafayette Louvered Exterior Shutters
Louvered exterior shutter styles consist of angled or tilted horizontal slats that may be fixed or movable. Some have a solid panel at the bottom with louvers on the top half. They are great for protection and privacy and go with many architectural styles. Hardware may be hidden or exposed.
Bahama Shutters For Exteriors In Lafayette
Exterior Bahama shutters look similar to the louvered shutters but the tilted horizontal slats are fixed in place. They also cover the window as a solid piece instead of two panels. They are hung on hinges at the top of the window opening, so they swing open from the bottom instead of to the side like the louvered shutter style.
Recent Articles
How To Care For Wood Blinds in Lafayette

As professional window treatment professionals who provide blind, shade, or shutters cleaning services, we get asked common questions by customers about how to keep their wood blinds or faux wood blinds cleaned in between our professional cleanings. Blinds made of real wood can be hard to keep clean, especially if you have a lot of…

Read More

How Do Today's Lafayette Smart Window Films Or Glass Control Heat But Let In View And Light?

Rather than get too techie about exactly how today's smart glass films control the heat that comes through windows while still allowing visibility and light in, we'll stick to keeping it as short and simple as possible. First, begin by getting to know some of the terms used to describe what happens with the energy…

Read More

If you are looking for Exterior Shutters in Lafayette or other window coverings in the Southern Georgia region, please call Lafayette Shutters, Blinds and More at 337-321-1992 or complete our online request form.