Lafayette Window Blind Cleaning Service You'll Love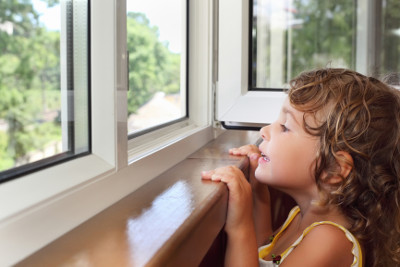 Keeping up with your window blinds, shades, or shutters is necessary in order to ensure they last as long as they should. When dirt and grime build up on your blinds, it will interfere with the mechanical processes which can cause damage to the mechanisms as well as the structure of the covering.
Lafayette window blind cleaning is important, but they also need to be thoroughly cleaned from time to time. You would clean your window blinds much the same as you would dust your house, on a regular weekly or bi-weekly schedule. If you'd like help with your blind cleaning, we offer this service to our customers here at Lafayette Shutters, Blinds and More.
Professional Blind Cleaning Offers You Time To Take Care Of Other Things
The last thing anyone wants to do is have to painstakingly clean any surface. And the more intricate or detailed the surface is, the harder it can be to do a good job. If you're wanting to be sure your blinds, shades, or shutters stay in great shape but don't want to have to clean them yourself, choose our blind cleaning service here at Lafayette Shutters Blinds And More.
Blinds can be a little delicate when it comes to the mechanisms involve in their structure. Don't damage your blinds by trying to clean them yourselves, let us do it for you!
When it comes to blinds, shutters, or shades, you can't just take them outside to hang them up and hose them down. Instead, you just need a service that's uncomplicated, simple, and regular. If we can set you up on a regular blind cleaning, your blinds will look fabulous all the time. Or if you prefer, we can give you a one time blinds, shutter, or shades cleaning service and you can call to have us back at any time.
Professional Blind Cleaning Leaves No Damages
When our pros at your favorite Lafayette Shutter Company show up to clean your blinds, you know you're going to get great work. Whether you have a whole commercial building full of blinds or just a few in your residential home, we're ready to assist you in getting your window coverings in great shape. We clean your blinds the right way, using quality products suited to the materials of your blinds.
How To Spot Clean Your Window Blind Coverings
All it takes is a damp cloth to spot clean your home's or commercial property's window blinds. Keeping them clean between professional cleanings means they will last longer and outperform those that aren't. Stains can easily be removed with several treatment options. If you want to learn more about our cleaning services in Lafayette, just call on our team here at Lafayette Shutters, Blinds And More.
Recent Articles
How to Pick Your Shutter Company

What to Look for When Selecting Your Shutter Experts If you're in the market for top-quality shutters for your Lafayette home or business, you need to be sure to pick the best shutter company for your needs. And to be sure you're getting a top-quality company, just ask yourself some basic but helpful questions to…

Read More

How Do Today's Lafayette Smart Window Films Or Glass Control Heat But Let In View And Light?

Rather than get too techie about exactly how today's smart glass films control the heat that comes through windows while still allowing visibility and light in, we'll stick to keeping it as short and simple as possible. First, begin by getting to know some of the terms used to describe what happens with the energy…

Read More

If you are looking for Window/Blind cleaning services in Lafayette then please call Lafayette Shutters, Blinds and More at 337-321-1992 or complete our online request form.